For more than 22 years, we have been committed to providing the most secure and environmentally compliant hardware recycling services. We enable our clients to focus on expanding their business by assisting them in disposing of their old, obsolete, end-of-life computers and e-waste.
Our hard drive shredding or multiple pass data erasure services are carried out using NIST 800-88 standards. All asset tags and stickers are removed from the hardware prior to destruction to negate the possibility of any future criminal or civil action.
We Collect the Following Hardware: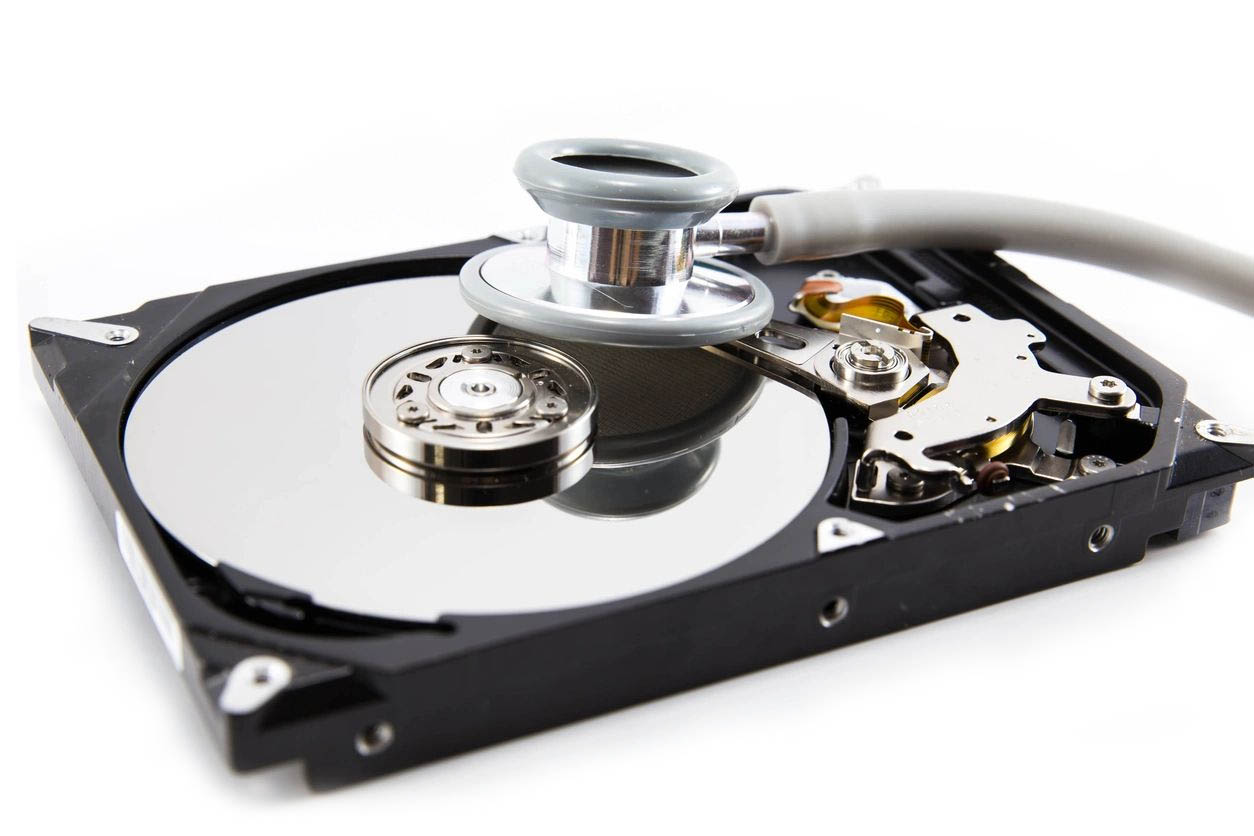 How Does Hard Drive Destruction Happen?
Hard drive destruction involves the destruction of the storage units. Hard disk drives and storage methods commonly store large amounts of data for private use by the user or public service for owners of different applications, for example. This type of data can include sensitive information such as passwords, financial records, credit card details, contact information, addresses, pictures, and other sensitive information. 
Thieves after your identity and criminals who lurk on the internet are increasingly targeting this information. Thus, protecting data storage systems is critical. If you need to dispose of your device or sell your computer to another person or an electronic store, remove and erase every piece of information on your hard drive. If you need help, we are here to help you with your hard drive destruction needs in Los Angeles.
Process for Our Hard Drive Destruction Services
We are experienced in providing electronics removal services and are happy to help collect those old items for you. Let us help you compile asset inventories, de-install hardware, and recondition and redeploy assets. Our team assesses the residual value of your equipment, after which these items will be remarketed or donated through a variety of channels.
Our store accepts large quantities of end-of-life electronics from businesses for recycling. Through our recycling services, we help customers with their environmental concerns while at the same time minimizing their carbon footprint.
If you require our expertise, call us today!
What if my Hard Drive was Backed Up?
Your hardware's operating system recollects previously recorded data even though you have saved the previous file. Because of this, if you accidentally remove a file or piece of information, your work can always be recoverable by utilizing the undo option. One important thing to note is that most essential items that have been altered or deleted are partially recoverable on hard drives. The same rule still applies if you try to delete data from a desktop, mobile device, or laptop hard drive all at once. 
However, even if this overwriting process only happens a few hundred or even thousands of times, it is still possible to use advanced data recovery techniques to restore the original data. Hackers and experts in data recovery have access to the resources and skills required to complete this. Therefore, letting our team for hard drive destruction in Los Angeles format or erase the data from a storage device is insufficient. Your critical information could be in danger if your hardware is compromised and your information, data, and valuable stored data are in possession of someone else, especially if they intend to exploit or misuse your details.
What Does Physical Hard Drive Destruction Entail?
First, the magnetic disk inside the drive enclosure must be rendered dysfunctional to destroy hard drive technology. You must first find this component to destroy the data and function. Once this has been accomplished, hard drive destruction is just a question of whether it is repairable. There is a combination of destructive methods to render the data unrecoverable.
The old hard drive or solid-state storage device will be destroyed using a variety of procedures by a reliable hard drive destruction service. They might also provide specialized services for recycling and disposing of computer hard drives. While other hard drive destruction services will employ different technologies such as shredders, shears, crushers, melting, and disintegration to dispose of your hard drive and the data that is contained on it, we are here to ensure the proper disposal and appropriate disposal of your hard drive in Los Angeles.
It is important to remember that hard drives contain precious information that should be protected.
Other Methods of Destroying Hard Drives
Here are Some Other Means of Hard Drive Disposal:
One of the most effective ways to destroy a hard drive is with a shredder. It involves running the drive through a shredder machine to break it into smaller fragments. Hard drives use platters to store data; as a result, chopping up the platter. Any data currently on the drive or platter will be destroyed along with the device itself. It will render the industry useless. Some shredders additionally compress the shredded materials into compact forms for disposal. Unfortunately, killing a hard drive yourself is not a good idea. 

A hydro shearing machine is a piece of machinery that applies a shear force to metal plates of varying thicknesses while keeping enough blade clearance to break and divide the plates into the desired sizes. Consequently, it is ideal for wiping off your hard disks. The primary purpose of shearing machines, a piece of forging equipment, is metal processing.

Shredding can be an excellent choice for destroying your hard drive. With crushers, the hard drive is pushed through the machine that receives a blow so powerful that it ruptures the chamber that protects the actual hard drive.

Another technique for destroying hard drives is melting. This is one of the riskiest methods for eliminating hard drives, but it is also one of the most effective. Because it uses acid, it is dangerous. Nitric acid and hydrochloric acid are specifically employed during the process. Both acids are hazardous to the environment and almost anything they contact. Because it involves human skin, you must handle it while wearing the necessary protective equipment.

Organizations frequently prefer to employ disintegration as one of the techniques for erasing sensitive data from hard drives. Hard drives are broken up into tiny bits using a disintegrator, a conveyor system machine, and a knife. Not even highly skilled hackers will be able to.

A hydro shearing machine is a specific type of equipment that provides a shear force to metal plates of different thicknesses. It preserves sufficient blade clearance to break and separate the plates into the required sizes.

Shredding or crushers are both great options for erasing your hard disk. When using crushers, the hard drive is forced through the device, which is struck with force great enough to rupture the chamber that houses the actual hard drive.
Contact California Computer for Hard Drive Destruction Services